I've created a new video tutorial series called Five Quick Photoshop Tricks for Illustrators and it is now up on the new site Folio Academy.
About Folio Academy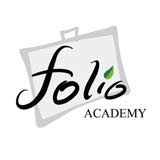 Folio Academy was co-created by fellow children's illustrator Will Terry. It contains "online art lessons for everyone" and features video tutorials for everything from acrylic painting, pottery, cartooning tips, and digital art.
I LOVE this concept – easily accessible art instruction from working professionals and art professors, and for cheap! Instead of paying hundreds of dollars for a college or community class, you can grab one of these series for $20-$30. It's great if you want to learn new skills or simply brush up and see another artist's take on a subject.
And one of my favorite potential uses for these videos is for kids. If you know a young child who is interested in art, what better way to fuel to that potential than to learn from today's pros?
You can check out all the courses here. More will be added as the site grows. I plan on making other videos in the future also. If you have a subject you are particularly interested in, let me know in the comments.
Links:
Introduction to Folio Academy by Will Terry
About "Quick Photoshop Tricks"
The video series I created is Five Quick Photoshop Tricks for Illustrators. I chose this subject because while I see a ton of Ps tutorials out there on the web, hardly any of them have any real application to illustrators. They're either highly specific or simplistic or ridiculous (e.g. How to Create Flaming Text for a Web Icon!).
The five tips I outline in this video series are skills that I use on an almost daily basis as a working illustrator. They can be used for almost any style and involve skills/needs that just about any illustrator can use when they're working on client work.
The videos include:
1. Preparing Sketches – How to take a scanned sketch and get it ready to color. I outline several ways to do this, including how to clean up the scan, colorize the line, and delete the "whites" from the drawing.
2. Spots and Masks – How to use layer masks and clipping masks to help you make spot illustrations. Easily cut out the shape of an object, or isolate the shape of the image before you start painting so you can easily compose a vignette illustration.
3. Smart Objects – Do you need to compose several illustrations for a book or magazine? I show you how I use smart objects to manage multiple illustrations at once, while also keeping in mind the general layout of the entire spread.
4. Adjusting Color – I'm always changing and experimenting with color while I'm painting in Photoshop. This video outlines several ways that I do that.
5. Texture – Quickly add texture to an illustration, or create a textured "canvas" that you can paint on.
The videos in total are about 70 minutes long. I don't go in super detail about the inner workings of Photoshop, so I recommend at least a passing knowledge of the software before you begin. However, the tips are pretty simple, but still powerful and versatile.
You can check out more info and sample video here.